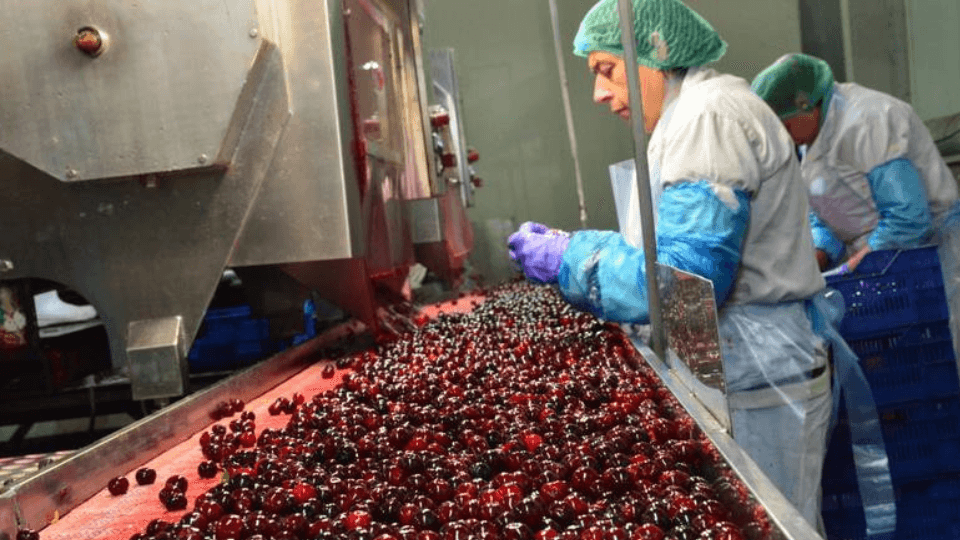 Work in food production (we freeze summer for winter)
16-17 PLN / hour
PLN 3500 - 4500 netto
USD 816 - 1049
UAH 26923 - 34615
EUR 748 - 962
Short description:
WORKSOL Group is a company operating in the HR industry since 2009. We provide personnel to a leading company in Poland. We are pleased to present a job offer in food production at a delicatessen and fruit processing plant in Włocławek (Poland).
What does an Employee do in food production?
During the season, the plant purchases fruit from local growers, such as cherries, raspberries, cherries, and peaches, and then after washing them, it freezes them and packs them in a package. In addition to work related to seasonal products, the employee will also be delegated to tasks in the production of pre-processed food, such as: the production of beef roulade, beef burgers, dumplings, wrapping green beans in bacon and many other dishes that require the customer to heat up quickly before consumption.
Our offer:
salary: PLN 17 net per hour (men)
salary:PLN 16 net per hour (women)
performance bonus from 500 to 1,200 PLN net per month – Important information – each employee receives bonuses! 30% of the team receives bonuses above PLN 800 net per month!
working hours 10 hours a day from 07:00 to 17:00 + Saturdays (over 200 hours a month)
free accommodation in comfortable conditions
total monthly remuneration from PLN 3,500 net to PLN 4,500 net
form of employment: contract of mandate
Requirements:
manual work at the production plant for the selection of fruit and vegetables (standing at the production line – see photos)
manual preparation of ready-to-eat meals (making dumplings, frying burgers, wrapping green beans with bacon)
for men, work related to internal transport of goods, packing in collective containers, stacking products in a warehouse
willingness to work in a food production plant (in some rooms the temperature is reduced to 8 ° C)
ability to perform quick manual work (with hands)
a barrack of contraindications for standing work
English language skills required at a communicative level (e.g. employees from the Philippines)
knowledge of the Polish language will be an additional advantage
Additional information:
place of work: Włocławek https://goo.gl/maps/nEDYpoazJThSRrau9
number of jobs: 5 for men and 10 for women
work immediately on a permanent basis from August 10, 2022 at the latest
Project coordinator data:

Anastasyia Makarchuk

employee coordinator

+48 532 840 682